---
IMPORTANT:
REGISTRATION DEADLINE IS FRIDAY, MARCH 25, 2022
REGISTRATIONS CANCELLED LESS THAN 30 DAYS BEFORE THE EVENT ARE NOT ELIGIBLE FOR A REFUND
---
OASN 2022 Annual Conference!
We're incredibly excited about being able to gather together. It's been three years since we have all been together in person! Come and spend a weekend learning and growing as a professional, building relationships with School Nurse colleagues from all over Ohio and investing some quality time in yourself. Who doesn't want a few days away? The best bang for your buck is to come for the entire weekend!
---
*The OASN Conference Committee continues to closely monitor the COVID-19 situation and the resulting health and safety recommendations from public health authorities. As of Monday, March 28, 2022 in Delaware County, current community levels of COVID 19 are low. People may choose to mask at any time. People with symptoms, or exposure to someone with COVID-19 should wear a mask. *
The Ohio Association of School Nurses (OASN) is the professional association for registered nurses and other health professionals with a specific interest in school nursing and school health services. OASN's purpose is as multifaceted and dynamic as issues of health and wellness in Ohio's school children and their school communities. Members are from all over Ohio and work in large and small school districts, rural and urban districts and may provide services to a single school or multiple schools within a district. Members work in public, charter, and private/parochial schools. Some members are instructors, professors and/or coordinators of school nurse licensure programs at ODE approved colleges and universities throughout the State. Many of our members are supervisors or administrators of school nursing or school health services in their district.
Mission:
The Ohio Association of School Nurses promotes optimal wellness among Ohio's school children and their communities by supporting their educational success & providing leadership, education & support for the practice of school nursing.
The Ohio Association of School Nurses is approved as a provider of nursing continuing professional development by the Ohio Nurses Association, an accredited approver by the American Nurses Credentialing Center's Commission on Accreditation (OBN-001-91).
The unique opportunities, experiences and concerns of each member are important to the overall growth and knowledge of all of our members. Our annual conference and membership dues are our main sources of revenue that support the work of our Board as we partner with other organizations or advocate and lobby for legislative efforts concerning school health issues in Ohio. Therefore, we encourage membership and leadership involvement at every level so we can continue to be a strong presence, Caring for Ohio's Children.
The Annual Meeting will include a Keynote address from guest speaker Dr. Joseph Gestaldo, Infectious Disease Specialist with Ohio Health Network. The doctor made several television appearances during Governor Mike DeWine's COVID briefings in 2020 and continues to give updates on Columbus news networks.
As school nursing is a specialty practice of nursing, OASN takes pride in being the voice that keeps kids healthy, in school and ready to learn. Many of the areas in which School Nurses work will be covered by the agenda topics including vision and hearing screening, communicating with special needs students, and. managing chronic health conditions. There will also be sessions each day on investing in self care, and prioritizing our own health.
Please download the most current agenda below - please note that this will be updated regularly so check back often. We look forward to seeing you in Columbus!
Nationwide Hotel and Conference Center
Tucked in a 15-acre park-like setting adjacent to beautiful Highbanks Metro Park, Nationwide Hotel and Conference Center in Columbus, Ohio offers a complete collection of services and amenities for an all-inclusive experience. The hotel offers 192 stylishly appointed guest rooms and suites to delight leisure travelers, while our customizable meeting spaces are sophisticated yet comfortable and offer state-of-the-art technology to create a dynamic setting for meetings and special events.
Guests of the Nationwide Hotel and Conference Center in Columbus, OH will enjoy a world of first-class amenities, including a well-equipped fitness center, indoor and outdoor swimming pools and easy access to Lewis Center and Columbus's finest shopping, dining and entertainment.
---
WHEN IS THE 2022 ANNUAL CONFERENCE?
The 2022 Annual Conference will take place April 1-April 3, 2022
---
WHAT IS THE COST TO ATTEND?
| Days Attending | BEST RATES Member Rates Early Bird, Until February 15 | Member Rates After February 15 | Non-Member Rates Early Bird, Until February 15 | Non-Member Rates after February 15 |
| --- | --- | --- | --- | --- |
| 2 1/2 Days Full Conference, Friday, Saturday and Sunday AM | $210 | $230 | $250 | $270 |
| 2 days: Friday and Saturday Only | $200 | $220 | $240 | $260 |
| 1 1/2 days: Saturday and Sunday AM only | $180 | $200 | $220 | $240 |
| 1 1/2 days: Friday and Sunday AM only | $180 | $200 | $220 | $240 |
| 1 Day only: Friday | $150 | $170 | $190 | $210 |
| 1 Day only: Saturday | $150 | $170 | $190 | $210 |
| 1/2 day only: Sunday AM | $85 | $105 | $105 | $125 |
Note: Retirees can receive a $25 discount on all registration rates except Sunday
---
I WANT TO BE AN EXHIBITOR - WHERE CAN I GET THAT INFORMATION?
Please choose to go ahead and register and select the Exhibitors option. In that section you will find all the pertinent information to be an exhibitor.
---
WHERE IS THE 2022 ANNUAL CONFERENCE?
The Conference will be held at the The Nationwide Hotel and Conference Center, Columbus, OH
The Nationwide Hotel and Conference Center
100 Green Meadows Drive, Lewis Center, Ohio, 43035, USA Ph: +1 (407) 206-2400
---
HOW DO I BOOK ACCOMMODATION AT THE HOTEL FOR THE 2022 ANNUAL CONFERENCE?
When you register for the event, you will see a link to book your room(s). Please note that this is a different / external site hosted by the hotel. Please don't forget to fully complete and submit your event registration before going to book your room via that link.
Please use this code when registering at the hotel: 277420
---
WHAT IS THE ROOM RATE AT THE HOTEL?
The special OASN room rate at The Nationwide Hotel and Conference Center is $129.00 plus tax per room per night
---
WHAT IS THE CUT-OFF DATE TO BE ABLE TO BOOK A ROOM AT THE SPECIAL RATE?
The special OASN room rate is available until March 1, 2022
---
WHOM SHOULD I CONTACT IF I HAVE SPECIAL DIETARY NEEDS OR ALLERGIES?
Please list any special dietary needs or allergies in the Special Requests section while registering for the conference.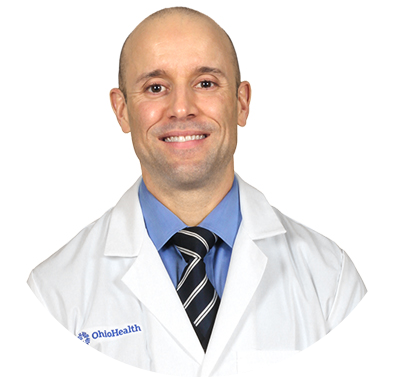 SPEAKER:
COVID-19 Hero: Joseph Gastaldo Talks Infectious Disease
The news about a new and deadly coronavirus first trickled out of China in November, setting off alarm bells for infectious disease experts around the world. "I said, 'Uh-oh, this sounds like another SARS or MERS,'" says Dr. Joseph Gastaldo, OhioHealth's system medical director for infectious diseases.
Since then, Gastaldo has been a calm and constant source of information and science in the midst of the COVID-19 pandemic, dispensing facts in easy-to-digest sound bites and dispelling falsehoods on multiple platforms within OhioHealth's massive health care network and to tens of thousands more across Ohio through media appearances.
Julia Wynn, Director of Government Affairs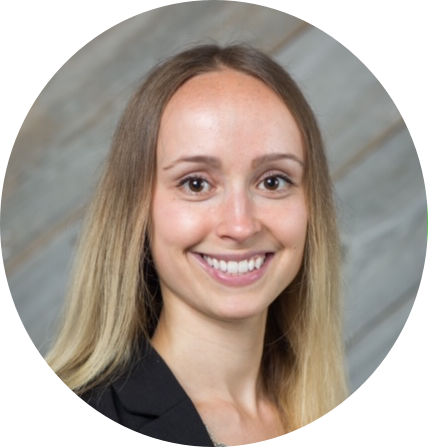 Julia has spent her entire Ohio career in and around state government and politics. A 2015 alumna of the competitive Statehouse Legislative Service Commission Fellowship Program, she came to Columbus from her hometown outside of DC, where she held a number of legislative and policy positions in the nation's capital before starting the Fellowship. She served as a Legislative Aide in the Ohio House of Representatives for a little over two years, gaining critical state budget experience as a policy staffer for a finance subcommittee. During her years in the House, Julia also became deeply involved in Ohio Women in Government. She currently serves at the group's Membership Chair, a position she was reelected to in 2018. She joined Government Advantage in early 2019 fresh off the campaign trail, where she managed finance operations for a statewide candidate. Julia graduated Summa Cum Laude and Phi Beta Kappa from Denison University with a BA in Sociology and Communication.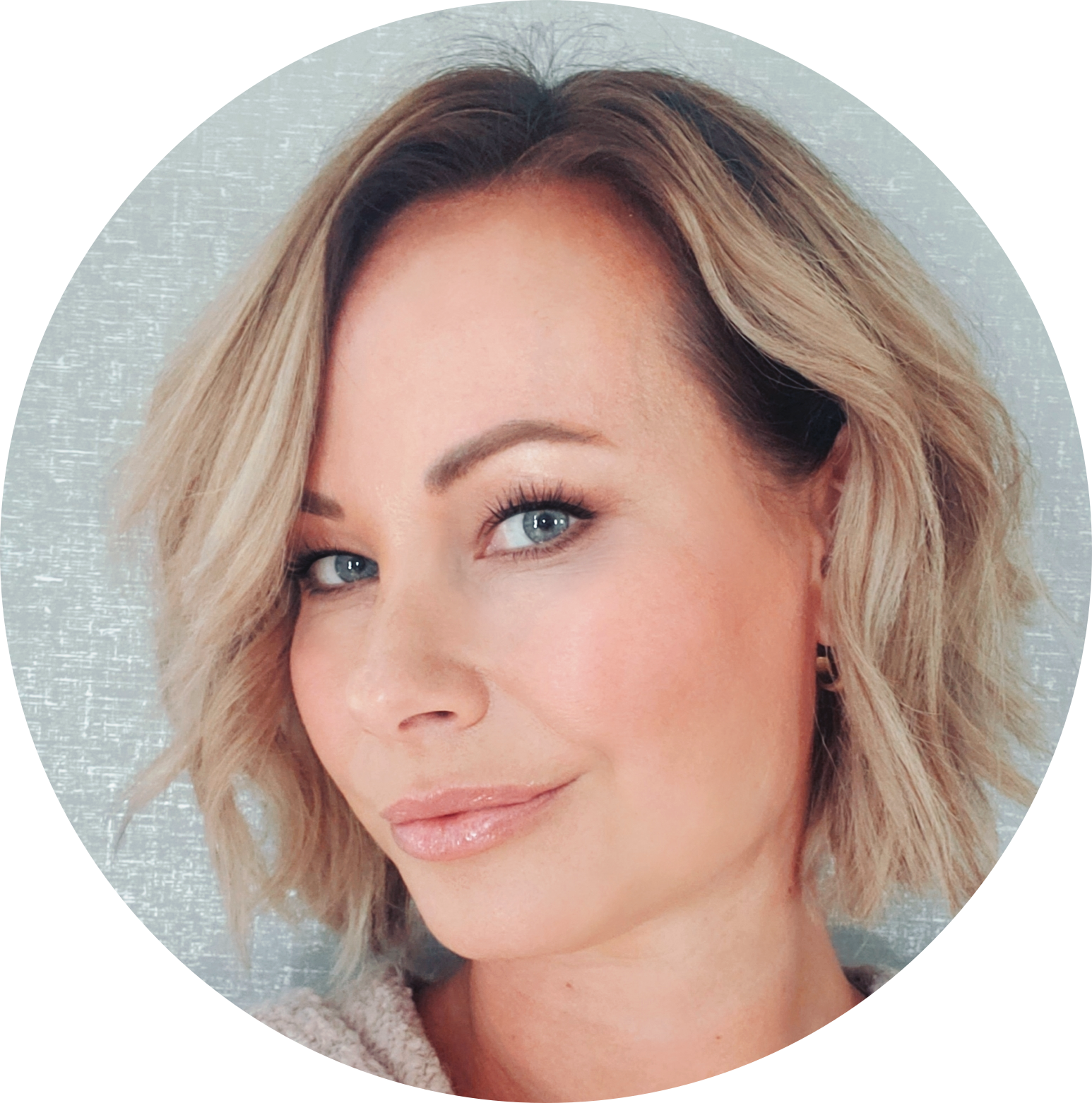 Introducing Allison Pence our artist for the Wine and Canvas Endowment Event.
Allison Pence resides in downtown Mansfield, working as a full time muralist and artist. Formerly an art teacher for twelve years, she decided to take a leap of faith to follow her passion full time, starting in the summer of 2018. Through making connections and growing personal relationships, she has been able to expand her business, completing over 50 murals and hosting over 70 paint parties to date.
Sandi Delack is a past President of NASN, as well as a past President of the National Board for Certification of School Nurses (NBCSN). She is committed to promoting competence for school nurses, as well as lifelong learning and rigorous professional development. She is an experienced Health Services Coordinator with a demonstrated history of working in the health wellness and fitness industry, and she is skilled in Disease Management, Nursing Education, Prevention, Health Promotion, and School Nursing.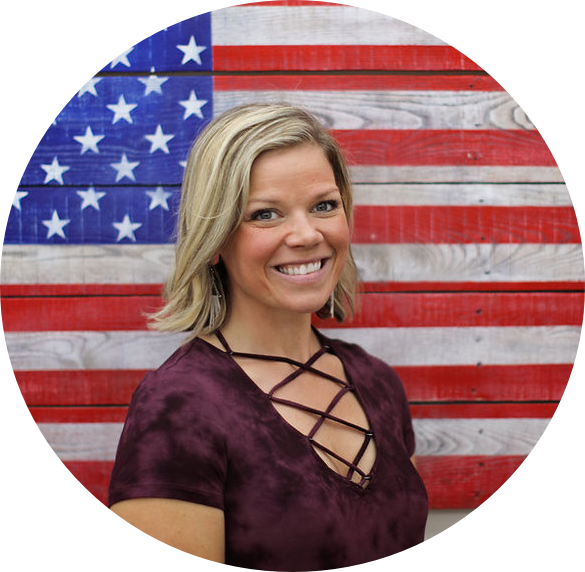 As the founder and creator of The Wonder Within, Amber's vision and service lies deeply in a community of service. A core value she learned in the Airforce was service before self and that is rooted in her vision. Bringing healing to those least healable. Veterans and first responders are close to her heart as she served in the Air National Guard for 15 years as a medic. She left her full time firefighting career for her family and has found her passion from showing the outlets through massage, yoga, and iRest.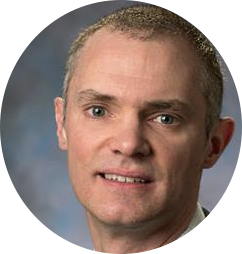 Tracy Ediger, MD, PhD, is an attending pediatric gastroenterologist at Nationwide Children's Hospital and an Assistant Professor of Clinical Pediatrics at The Ohio State University College of Medicine. He attended the University of Illinois for his graduate studies and medical education and completed his residency and fellowship in pediatric gastroenterology at Boston Children's Hospital and Harvard Medical School. His research has focused on intestinal inflammation and resolution in the context of the intestinal stem cell. Dr. Ediger's clinical interests include all aspects of general gastroenterology, including inflammatory bowel disease, celiac disease and eosinophilic disorders.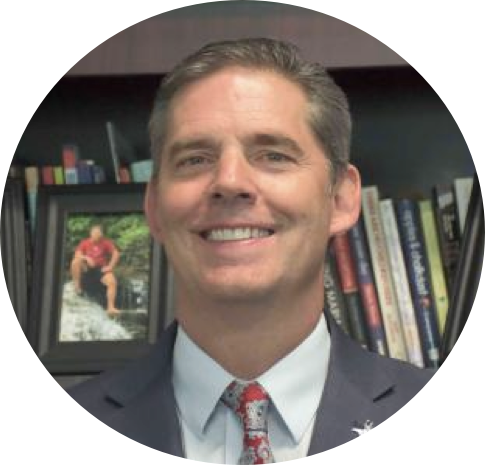 Tom Burton is currently the Superintendent of Princeton City Schools, located just outside of Cincinnati, Ohio. Tom has been in administration since 1995 with over 12 years of service as a building principal. He is the author of "Mark of Leadership: Strategies for Leading with Purpose, Plans, and Passion." Since 2001 Tom has spoken to numerous audiences throughout the United States with passion and purpose on a multitude of topics. He is the winner of NASSP/MetLife Ohio Middle School Principal of the Year, Distinguished Young Alumni Award from Slippery Rock University, and many other awards. Most recently he received the Gordon Vars Distinguished Educator Award and the Ohio Educator of the Year by the Ohio Middle Level Association. He is the Past-President of the Ohio Middle Level Association, served on the Affiliate Task Force, as a School Improvement Toolkit consultant for the National Middle School Association, and is on the On-Site Professional development Cadre for AMLE. Additionally, Tom has written articles for publications both in Ohio and nationally and was the "Mark of Leadership" columnist for Middle Ground Magazine, a National Middle School Association publication.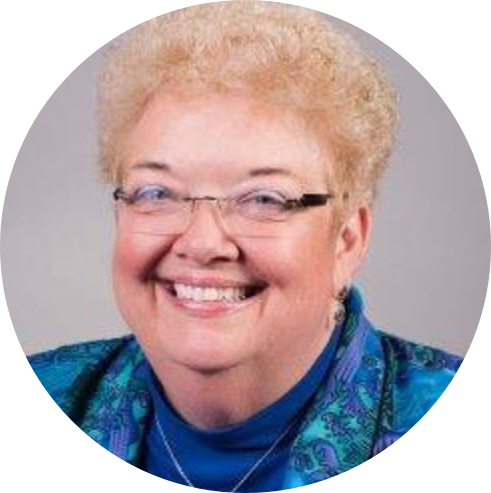 Patricia O'Malley has been the Chair of the Nursing Research Program since 2005 for Miami Valley Hospital / Premier Health, with ANCC Magnet Redesignation in 2013 with a second exemplar for the Nursing Research Program. System Magnet designation in 2019.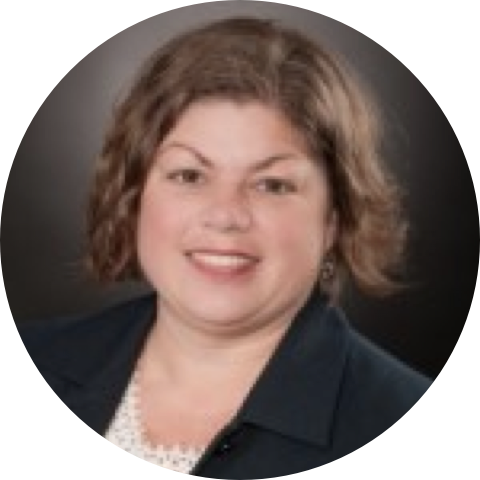 Kim Stanislo joined the Ashland University faculty in 2015 and serves as the Clinical Assistant Professor of Nursing and Director of the School Nurse Program. She teaches Genetics, Community Nursing, Healthcare of the School Community, Health Determinants and Academic Indicators, School Nurse Internship, DNP Primary Care II (Pediatrics), DNP Primary Care I-IV clinical supervision. Her research areas include social determinants of health, school nursing, lead exposure and poisoning, pediatric health outcomes, and interdisciplinary collaboration. Kim serves on the board of OASN as the Professional Practice Chair.